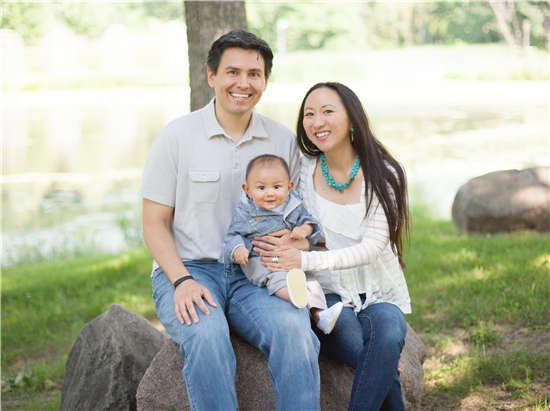 Thank you for visiting my website!
I am running for the Des Moines School Board and I need your help!
My wife, Angela, and I moved back to Iowa in 2009 excited to build our lives in my hometown and for the education our children will receive in the Des Moines Public School district. I could never imagine raising my son anywhere other than here in Des Moines.
I had not initially planned on running in 2013. But the birth of our first child early this year has put everything in a different perspective. As a new father, I feel a great sense of urgency to jump in with both feet and do everything I can to strengthen our schools. Aside from his parents, the Des Moines Public School system will have the biggest impact on our son's growth and development. I owe it to him to be a dedicated advocate for what I believe makes for strong schools: richer, more diverse education opportunities, safe and welcoming classrooms, superb teachers who are valued by their district, and a challenging, relevant, student-centered curriculum.
I am running for school board not with just an eye towards the next four years, but with my sights set on the next twenty years. We need to work to continue expanding opportunities for quality early education throughout the district. I believe in a diverse curriculum with strong programs in the arts, civics, physical education and more.
I'm particularly motivated to work on policies targeted towards closing achievement and high school graduation gaps across our district. Des Moines boasts high overall graduation rates, but we are still failing disproportionately high numbers of Latino and African-American students. I believe we have an opportunity to build on existing district-wide successes, while also targeting populations of at-risk students who are slipping through the cracks.
The election is September 10 and I promise I will be working everyday between now and then to make this campaign a success. Please vote Barron!
-Rob Barron
News
Monday, August 19, 2013 8:45 PM

AFSCME IOWA COUNCIL 61 PEOPLE COMMITTEE ENDORSES ROB BARRON
---
Wednesday, August 14, 2013 8:43 PM
A reception has been planned to meet Rob. For more information on the event please go to the Events page.
Rob can also proudly announce his first three endorsements from labor unions. To find out who has endorsed Rob see his Endorsements page.
---
Tuesday, July 23, 2013 9:10 PM
Our alma mater picked up the official release of the school board campaign. Angela and I are very proud alums and so happy to share this news with the greater Grinnell community.
---
Monday, July 22, 2013 6:30 PM
Des Moines Register coverage of my campaign launch.
---
Wednesday, July 17, 2013 12:36 AM
As you'd expect, the crack staff at the Civic Skinny was the first to pick up on my campaign.